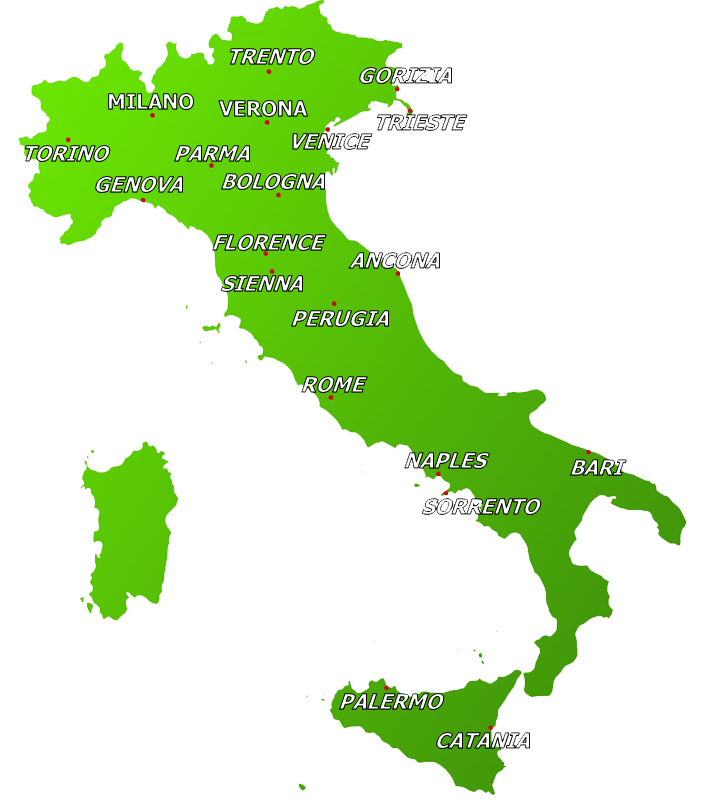 BUS TOURS IN ITALY
Our coaches, mini buses or vans can be at your disposal for Rome sightseeing or daily excursions from Rome to any place around Italy or you can rent a coach, mini bus or van for the whole tour around Italy.
BUS TOUR DESTINATIONS IN ITALY
We can provide you charter coaches, mini buses or vans in the following cities:
ROME
Rome is a fascinating Italian capital city with its rich historical landmarks and its great works of art. Due to its size it is best if your group hires a bus or a minibus which will take you from your hotel till the historical old town. Like this you will be able to enjoy the whole city to its fullest in a short amount of time and do not forget to visit Vatican- the center of Christianity. You can also have a panoramic sightseeing of Rome by our coach or mini bus or if you are more historical orientated the staff of Europa coaches Rome will provide you Rome sightseeing tour with professional multilingual local guide.
NAPLES
Only three hours' drive from Rome by our EURO 5 or EURO 6 engine coach, you will be able to experience a modern bustling Naples. There you must take a bite out of their world renowned pizzas or take a ferry to the beautiful island of Capri.
From Naples our coaches can transfer you to nearby Pompeii where you can get a vivid picture of ancient Roman society that is without parallel anywhere in the world.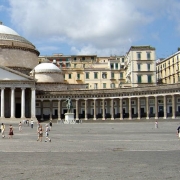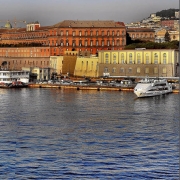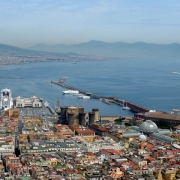 SORRENTO
After short trip from Naples or less than four hours' drive by coach or mini bus from Rome, you will find a small town Sorrento. Don't forget to visit there some of the beaches and taste their traditional limoncello! If you wish more peaceful atmosphere our coach or mini bus will take you till the port, from where you can easily take a 30 min ferry to the island of Capri. Europa coaches Rome can also provide you with a sightseeing tour of Capri and help you to discover an island.
BARI
If you wish to cross Adriatic Sea by ferry and visit Croatia don't hesitate to contact Europa coaches Rome. Our coach or mini bus will take you from Rome to Bari in less than 6 hours. After that you will take an overnight ferry and wake up in one of the most impressive Venetian city-Dubrovnik. During Dubrovnik sightseeing we can arrange you another local coach or mini bus.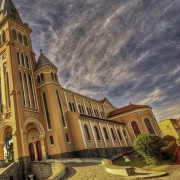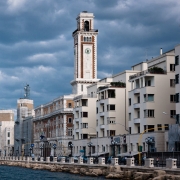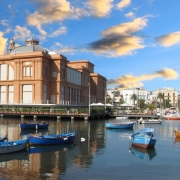 PALERMO
Palermo is located on Sicily, one of the pearls of Southern Italy. You can easily go for two days excursion from Rome to Sicily. Rent our coach or minibus and you will experience the unique Arabic influenced culture and its traditional famous wine, Marsala. The staff of Europa coaches Rome can make your trip around Sicily even more breathtaking if you chose to take a half day trip around Sicily from Palermo by using a coach or mini bus. Visit gorgeous fertile lands planted with citrus groves bask on the sun on their sandy beaches and go watch an active volcano Mount Etna.
Once there you must also visit the city of Catania on the east coast of Sicily.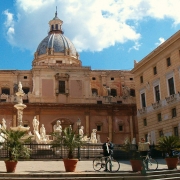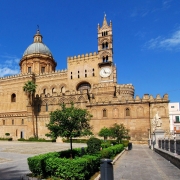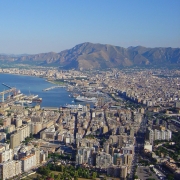 PERUGIA
Perugia is only 170 kilometers from Rome. Charter coaches or minibuses of Europa coaches Rome can transfer you for a one day trip from Rome to Perugia. There you can explore its medieval palaces, castles and most authentic medieval streets while enjoying the finest chocolates Italy has to offer.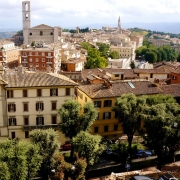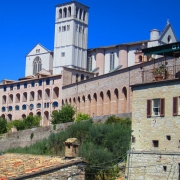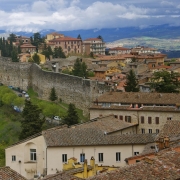 SIENNA
From Perugia or Rome take our charter buses to Sienna- the embodiment of a medieval city with its Gothic appearance. Once there make sure to stop at Piazza del Campo where they perform bareback horse races every year for the past 400 years.
FLORENCE
From Sienna it is a short, two hour trip with our charter coaches or minibuses to Florence the symbol of Renaissance. Once there Uffizi gallery and Michelangelo's magnificent marble statue of David is a must see. From Florence you can take a trip to Pisa, where you must take a photo of yourself supporting the leaning tower of Pisa.
ANCONA
In less than 4 hours by coach or mini bus from Rome you will reach Ancona. From there the staff of Europa coaches Rome can arrange you a ferry to Croatia ( Zadar or Split ).
BOLOGNA
From Rome to Bologna there is around five hours drive by bus or mini bus. The urban charm will entice you with its ancient palaces, kilometers of arcades and the magical night life that only Bologna can deliver.
TRIESTE
There is around eight hours drive by coach from Rome to Trieste. Our excellent, diverse coaches will make this trip quick and comfortable. While sightseeing Trieste why not go to Slovenia and visit coastal area, with its famous Portoroz and Piran. Once you are in Slovenia, don't miss out the biggest tourist cave in the world, Postojna Cave!
VENICE
If you wish to experience Italy at its finest then Venice is worth to visit. Hire one of our new coaches or mini buses and take a seven hours trip to City of bridges which is considered by many to be one of the most beautiful cities in the world. Our staff at Europa coaches Rome can also arrange sightseeing tours with professional multilingual local guides.
MILANO
The distance between Rome and Milano is around seven hours by bus or minibus. Also known as the city of fashion with over 50 leading representatives in the industry such as Gucci, Armani, Emilio Pucci to name a few, the city will definitely satisfy all fashion enthusiasts. Our experienced drivers will take you to best known shopping malls in the area by coach or mini bus.
TURIN
After eight hours drive by our fully equipped coaches you can reach the magical Turin. City has a sweet fragrance thanks to its famous chocolate pralines and hot chocolate drinks. While there do not miss to visit the famous automobile manufacturer Ferrari.
GENOVA
If you wish to visit Liguria region, don't miss Genova. In around six hours you will be able to reach Genova from Rome by renting one of our modern buses. It has excellent seafood cuisines, which you simply must try while enjoying the beautiful Ligurian sea sunset in the midst of Genovas lovely seaside villas.